Homes For All Realty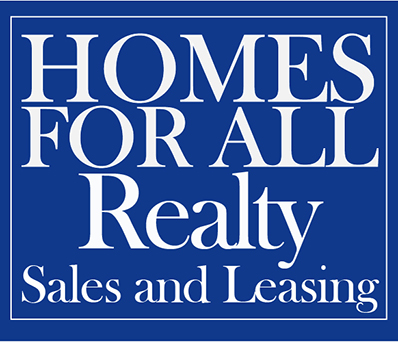 About
Homes For All Realty offers a combined 33 years of real estate experience in all spheres.
Owning and managing as many as a dozen rentals at any one time, Homes For All enjoys significant success in selling or renting at the highest price, in the shortest time, with the fewest problems.

As property managers, we understand communication is the key to successful rental management. Working closely with our Owners to position the property appropriately to attract the highest quality tenants, our managers respond to tenant enquiries.
Beginning with the first phone call or email all prospective tenants are carefully screened through reference and credit checks. Once the criteria have been met, an invitation to rent is created and the lease is signed. The Security Deposit and first month's rent are collected and we are ready to do the move in inspection.
Homes For All is driven by technological innovation. Our Owners and Tenants have access to an online portal where they can see financial details, electronic versions of leases and inspection reports complete with signatures and photos.
Tenants can request repairs and interact with the managers online, creating a record of the requests and responses for each property.
Rents are collected by Pre-Authorized Debit and net rents paid to Owners by Pre-Authorized Credit. Do nothing, the rent effortlessly appears in your account like clockwork month after month.
Call Homes For All Realty to put our methods to work for you today.