The Process of Renting
The process of renting includes more than finding the perfect rental through rentfaster, e-mailing the landlord, and putting down a deposit. More is required behind the scenes than we normally expect. It is a good idea to know the process of renting from start to finish. This will help you be prepared to avoid bad situations and negative experiences and help you understand when a rental seems untrustworthy or too good to be true. Here are the main steps to expect when renting.
Beginning the Search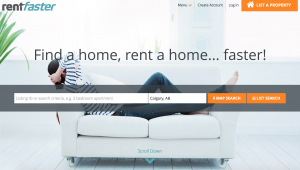 Beginning the rental search usually consists of knowing what you are looking for in a rental. You start by identifying the features you want, specific areas you prefer to live near, the price range you are comfortable paying, and the types of home you'd be happy in. Knowing these characteristics will help you narrow down exactly what rentals appeal to you. When you begin finding the rental properties you like, save them as a favourite (link to favourite's blog). After you have done a good comparison, leave a few options open and book a showing. This will help you get a better sense of the rental space and surrounding area. It also verifies the quality that the rental is in.
Application
Once you have confirmed that the rental you selected is the place for you, you will submit an application. A rental application will consist of questions, requirements, and information the landlord is looking for. They will also request contact numbers for references to verify your application. Many landlords will run a credit report to see if you are reputable, as well as a criminal check. Once everything is filled out, it is submitted to the landlord who will then approve it if the renter fits their qualifications
(Landlords: Application templates and examples can be found within the 'rental forms' section of your account after login)
Lease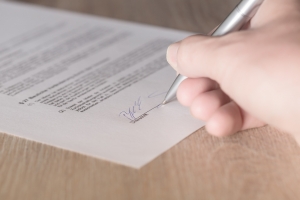 The lease is an important part of the rental process. It is the contract that proves an agreement has been made between the tenant and landlord. This agreement is set for a specific timeline and an agreed upon payment has been selected. The lease will go over all the specifics you need to be aware of. Go through the lease carefully before signing it, so you know exactly what is within the document. Ensure you are aware of all the rules and understand it completely so you don't have any surprises later. As the tenant, you must sign and date the lease and then return it to the landlord for finalization. Usually the lease is returned with both the first and last month's rent paid when the lease is signed.
(Landlords: Lease templates and examples can be found within the 'rental forms' section of your account after login)
Rental Insurance
It is highly encouraged when renting, to purchase rental insurance. Most landlords will request you get rental insurance anyway, but for those that don't, it is beneficial. When you sign the agreement in the lease, losses to the building will be covered by the landlord's insurance. To protect your own personal belongings, you need to have your own rental insurance. If no rental insurance is purchased, the liability will lay upon you.
Unlike what many people believe, rental insurance is affordable and worth every penny. We recommend companies like Nuera who provide unique insurance to protect you from potential losses you may experience. Nuera insurance covers anything from a break-ins to identity theft, leaving one less thing for you to worry about. On the other hand, if you were ever forced to leave your rental for whatever reason, a policy with Nurea will cover your temporary living costs in the meantime. Managing your insurance is easy with companies like Nuera. On their website, you can access your accounts quickly and make payments, account changes, or report claims at any time.
Know the rental process so you can be prepared for whatever is thrown at you. Have the confidence to make the right decisions so you don't get tripped up along the way. May the process of renting be an easy one for you!