Feature Community: Saskatoon, Saskatchewan's Broadway Area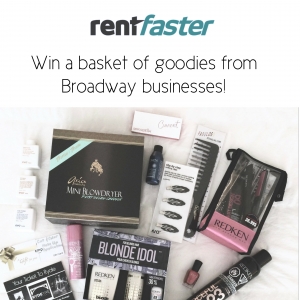 The city of Saskatoon, Saskatchewan is booming with creativity, experience, and change. Specifically, there is a babble of excitement in the Broadway area. Broadway is located within the Nutana community, close to neighboring communities like the central business district and the University of Saskatchewan. This five block district represents the culture and history of Saskatoon while bringing in the modern vibe.
It was in 1986 when Broadway first established an improvement district by the businesses local to the area. These businesses came together as the Broadway Improvement District (BID), and worked to support and enhance the commercial district. Now Broadway is known for its various businesses located across the area:
If you are looking for a trendy food scene, head over to OLiV International Inc. and try their tasting room! They will provide an all-natural experience that is sure to wow your taste buds. You will be able to taste premium extra virgin olive oils and true balsamic vinegars of various flavors. Whether you are looking for something sweet, spicy, fruity, or savory, OLiV International has everything and more! Boost your meals with these amazing oils and vinegars
Broadway also has various specialty shops and services provided by businesses like Revamp Salon Company, who will keep you looking your best self! Revamp Salon is part of the Green Circle recycling program and is committed to ensuring you love your look. They provide services such as extensions, color correction, eyebrow specialists. The hair on your face will be as perfect as the hair on your head! The Revamp Team now offers a complimentary makeup touchup with every service to let your day keep running smooth and add an extra touch of feel-good beauty!
This community is also very involved in keeping active with locations such as Ryde YXE cycle studio, where you will have fun staying healthy! Located in the heart of Broadway, this company is built on passion, positivity, and a love for everything local. No matter if you are a beginner or an advanced cyclist, there are programs and classes available for every level. Expect high energy and a positive environment that will get you moving!
Why not make a day of it? Broadway is so rich with unique and trendy businesses that you could create your perfect day around it. From relaxing at Edgewater Spa before grabbing a bite at Japa Bowl or Sushiro, to picking out the perfect outfit at Masie and Gracie and strolling through the Saskatoon Farmers Market – your perfect Saturday has just been planned.
The Broadway area is a great location for students or downtown workers, being so close to everything. Living in Broadway allows engagement in the community and gives you the urban village experience. Numerous events take place on Broadway that allow a sense of integration and comradery within the area. There is rarely a day when something is not happening on Broadway Avenue. Whether it be karaoke night, yoga classes, theater, or a Fairtrade show. You can always take a look at the community calendar for the latest events (http://broadwayyxe.com/events/).
This area is a wonderful place to fit your engaged, urban, and active lifestyle. There are rentals located within or nearby Broadway Avenue that allow integration of the buzz of the area. If a car is not available to you Broadway Avenue is within walking distance from surrounding communities. There are also transit options to assist in getting around. Currently there are 18 current listings available in the surrounding area (with more expected) close to Broadway! The average monthly rental price of the listings in Nutana and Broadway Area are $1,028. Compare this to communities nearby such as Varsity View and University with average rents of $1,800 and $1, 300 respectively. If you are looking for a rental in communities farther away, Rentfaster.ca has 296 other rental listings in Saskatoon for you to choose from!
As they say, Broadway is a "fusion of culture, community, and commerce," and they couldn't be more correct! Check out Rentfaster.ca to take a look at local rental listings and find the perfect place for you!
OFFICIAL CONTEST RULES for the Broadway Local Business Giveaway on Facebook (April 14, 2017)
No purchase is necessary and winner will be chosen in random draw. Each comment gives one entry; multiple entries per person allowed. Contest is open to any Saskatchewan resident over 18 years of age. Contest is open until April 30, 2017 at 11:59 PM. Prize includes Beauty Package. No substitutes or cash replacement allowed. Skill-testing question required.
Winner will be contacted via Facebook within one week after contest close and has one week to respond to claim prize or a new name will be selected. Odds of winning depend on entries. Gift basket will be delivered via mail to winner's address within six weeks of accepting prize via Facebook or email.
This promotion is in no way sponsored, endorsed or administered by, or associated with, Facebook. We hereby release Facebook of any liability. 
Contact Information
Broadway Community : http://broadwayyxe.com
OLiV International Inc.: https://www.facebook.com/olivtastingroomsaskatoon/
Revamp Salon Company: https://www.revampsaloncompany.com
RydeYXE: www.rydeyxe.ca