How to Make Your Rental Application Stand Out
So, you found the perfect rental and are ready to apply! But in order to get the home of your dreams, you must have a rental application that stands out (because that amazing rental you found is likely a popular one). What many people do not realize is that there are certain things that you can add to your application that will make it better than all the others. Do you fill out your application like a resume? Or do you simply provide a list of references for the landlord? Worry no more! Here is your guide on how to make your rental application stand out!
The Perfect Rental Application
Instead of doing google search after google search, take a load off and simply download the perfect form from Rentfaster.ca! With the creation of a free account, you have access to a number of forms and applications, the most important being the tenant 'Rental Application Form.' This application has all the information you need to apply for a rental and enough to make you stand out as well. The form contains:
Personal Information
Previous Tenancy
Employment Information
Credit History
Living Habits
References
Emergency Contact Information
All of these sections are thorough and professional so that your rental application doesn't miss a thing. Head over to Rentfaster.ca, create a free account, and then select 'Rental Forms' from the 'My Account' drop down menu to download your rental application.
Have Great References
You can guarantee that the landlord will be calling all of the references you provide – they need to get a sense of your responsibility from those who know you best. When listing references on your rental application, ensure that the people you list are reliable and will offer a realistic and positive report of you.
Simply listing your parents and close friends is fine, but these individuals may not make you stand out among the others. Instead, list great references – those who you know outside of your close-knit family group. An esteemed colleague, a beloved professor, a previous property manager – all of these people will be able to explain how responsible and reliable you are. Because they have had first hand experiences, they will be able to offer information on your work ethic (colleague), your time-conscious reliability (professor), and your previous living habits (property manager).
Add a Personal Touch to Your Rental Application
To make your rental application stand out further, add a personal touch! Write the landlord a cover letter of why you wish to be considered for this home. Many landlords will not request a cover letter, but by having one you show professionalism and dedication.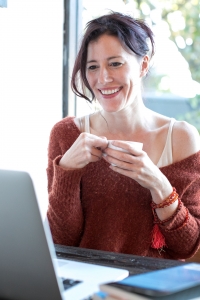 You can use the cover letter as an opportunity to share a bit about yourself and give them a chance to get to know you personally. In this extra rental application addition, you are showing that you are motivated and serious about the rental. You aren't simply filling out a form and submitting it for any old living space. To go above and beyond you can add these things into your cover letter:
What you love about the rental
Why you think you would be a good fit
A bit of history of how you got to the point of renting this home
Why you are renting
Provide any extra details that may be unclear on the rental application form
Keep the cover letter professional and short (nothing too lengthy that will get overlooked), and your rental application will stand out!
Add Renter's Insurance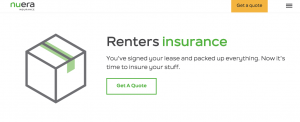 Not all landlords will request that you get renter's insurance, but it is beneficial to have. Let your prospective landlord know that you are interested in purchasing renter's insurance within your application. This is not only a good thing for yourself (as the renter) to have to protect your possessions and prepare for home-related accidents/emergencies, it is good for your landlord too! Renter's insurance acts as an additional protection for the home. It can help reduce the landlord's possibility of a lawsuit, show them that you are serious about keeping the place in good shape, and reduce the stress of unseen accidents. They will know that you are taking responsibility of the home, and will appreciate the gesture.
Don't have renter's insurance? Rentfaster.ca recommends using Nuera Insurance for your renting experience! Not only will they cover your personal items, they will also be there for you in instances of identity theft, sewer backup, additional living expenses, and liability!
Be Prepared
If suddenly the landlord gets back to you and asks to meet up, or invites you to come and view the property – be prepared! Dress up nicely for the meeting, do your research, and bring along all your important documents. When you show up and meet the landlord, they will see that you have taken the time, researched the property thoroughly, and are prepared (and serious) about renting their home! This is also an opportune moment to ask them any questions you may have about the rental. Be sure to bring a notebook and pen with your questions so you can write down any notes you need, or sign any documents in the moment! Being prepared is the final touch to your rental application!
Now that you have what is needed to make your rental application stand out among the rest, get ready to find the perfect home rental for you! Happy renting!