How to have your free sign(s) delivered Faster!
The offer: 1 free for rent sign and 1 free directional sign (images below), with each property listing created.
Free delivery to an address where the sign(s) can be left outside, or free delivery to an office.
Delivery normally takes 2 to 3 business days.
Available only within Calgary city limits.
Signs can also be picked up at a UPS store location in the NW.
(Please contact us for pickup details)
Signs are not installed when delivered.
Please use the form below to submit the sign order.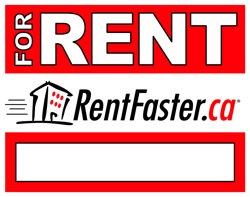 Size: 24 inches x 19 inches
Double sided
Includes wire stand if necessary
(please let us know in your order request)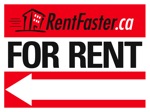 Double sided
Includes wire stand if necessary
(please let us know in your order request)